A Brief History of Formula 1: How the Fastest Racing Sport in the World Began
Formula 1 racing started almost 100 years ago, but few people know about its humble beginnings and how it became the global phenomenon it is today. In this brief history of Formula 1, you'll learn about everything from the tragic events that led to the birth of this new form of racing to the race tracks where it was held. If you're a fan of Formula 1 racing, or if you just like reading about how sports were born, then read on to discover this brief history of Formula 1!
The Early Years
In the 1920s and 1930s, European Grand Prix championships paved the way for Formula One, which was a form of vehicle racing. Although the modern Formula 1 began in 1946 following the standardization of rules by the Fédération Internationale de l'Automobile (FIA). Following this was the 1950 World Championship of Drivers. And As a result at Silverstone in Great Britain, the first ever Formula 1 World Championship race was held in 1950.
There has been a parallel evolution of technical regulations in the sport over its history. Besides the world championship series, the Formula One championship was held for a long time without championship races. In the 1960s and 1970s, South Africa and the United Kingdom had national championships exist.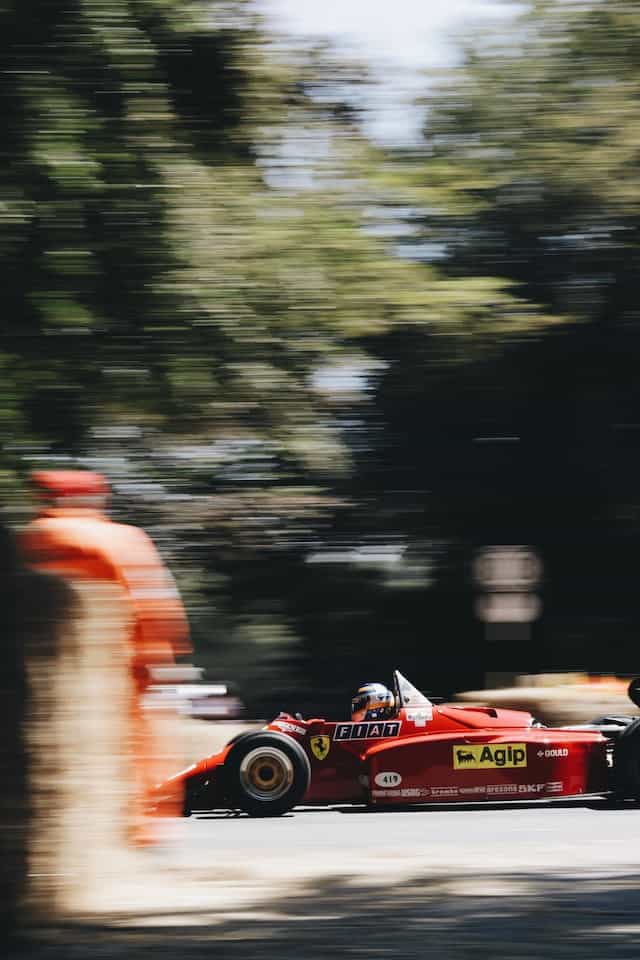 The oldest F1 team is Ferrari (1950-present). Enzo Ferrari founded Ferrari in 1947, becoming the oldest team to participate in the FIA Formula One championships, participating in every championship since 1950.
The First Championship
At Silverstone in the United Kingdom, the first Formula 1 world championship race was held in 1950. The first-ever champion of Formula One was Alfa Romeo's Giuseppe Farina (ITA) who celebrates victory in the first-ever Formula One world championship race. The second Formula One champion (1951) was Juan Manuel Fangio (ARG). Juan Manuel Fangio (ARG) won 5 Formula One races. He repeated the feat from 1954 to 1957. The year where he didn't dominate was 1952 and 1953 when Alberto Ascari (ITA) became the 3rd champion (1952-53). The next champion Of Formula One (1958) was Mike Hawthorn (GBR). In 1959 and 1960, Jack Brabham (AUS) dominated and become the fifth champion of Formula One.
The most world championship titles in Formula 1 have been won by Lewis Hamilton. During his career, he won seven world championships. The second most-winning Formula One championship belongs to Michael Schumacher. He also won seven championships during his career.
Which F1 world champion is the youngest? In 2010, Sebastian Vettel became the youngest world champion in Formula One history. In 2009, he almost became the youngest by finishing just 11 points behind Jenson Button. The year was 2010. Sebastian Vettel. A period of 23 years and 134 days.
The Future of Formula 1
Formula 1 is an exciting, high-speed, and highly competitive racing sport. It's origins date back to the 1930s, but it wasn't until 1950 that it had its first world championship. The future of F1 is unclear, but with a history as rich and deep as this one, there's no doubt that it will continue to thrill audiences for many years to come.
F1 began life in 1946 when several European car manufacturers were searching for ways to increase sales using auto racing competitions. The foundation of F1 came about after representatives from several car companies met at London's Mirabeau Hotel on 20 January 1946. During these talks, they discussed forming an organization called FISA (Federation Internationale de l'Automobile) to control all aspects of international motor sports competitions—except those related to four wheels!
The Modern Era
It was in the early 1980s that turbochargers were introduced to Formula One, marking the beginning of the modern era. In response to the tremendous increase in the use of "active cars," which was banned after 1993,  As a result of Ayrton Senna's tragic San Marino GP accident in 1994.
the current era in F1: A 4.5 liter atmospheric engine and a 3.0 liter supercharged engine were used for this race, which complied with pre-war regulations. This era of turbo-hybrid engines continues to be the dominant one in F1. What makes 2022 a new era in Formula One? The system is specifically designed to make racing more enjoyable. In 2022, the regulations were originally scheduled to arrive in 2021, but were delayed by Covid-19; they were designed to enable closer racing, with more overtakes as a happy side effect.
New F1 era: New cars have been developed as a result of the rule changes. This is the most significant technical development in F1 history, one of the most significant changes in aerodynamics for the past few years, and is, in essence, a simple but striking look-alike car.
Does F1 2023 look likely: The 2023 F1 calendar will be the largest in its history, with 24 races for next season scheduled, more than double the 22 races held in 2022 – at first 23 races were scheduled, but the Russian GP was canceled.